Nanoil equals quality respected by everyone who is serious about hair care and repair. Natural oils obviously beat all other substances and products. Now, you have a chance of discovering a range of six pure organic 'baby' Nanoils and 'grown-up' Nanoil hair growth blends. Nanoil is a top choice of our editorial office and currently the hottest hair brand. Check what makes us rave about it!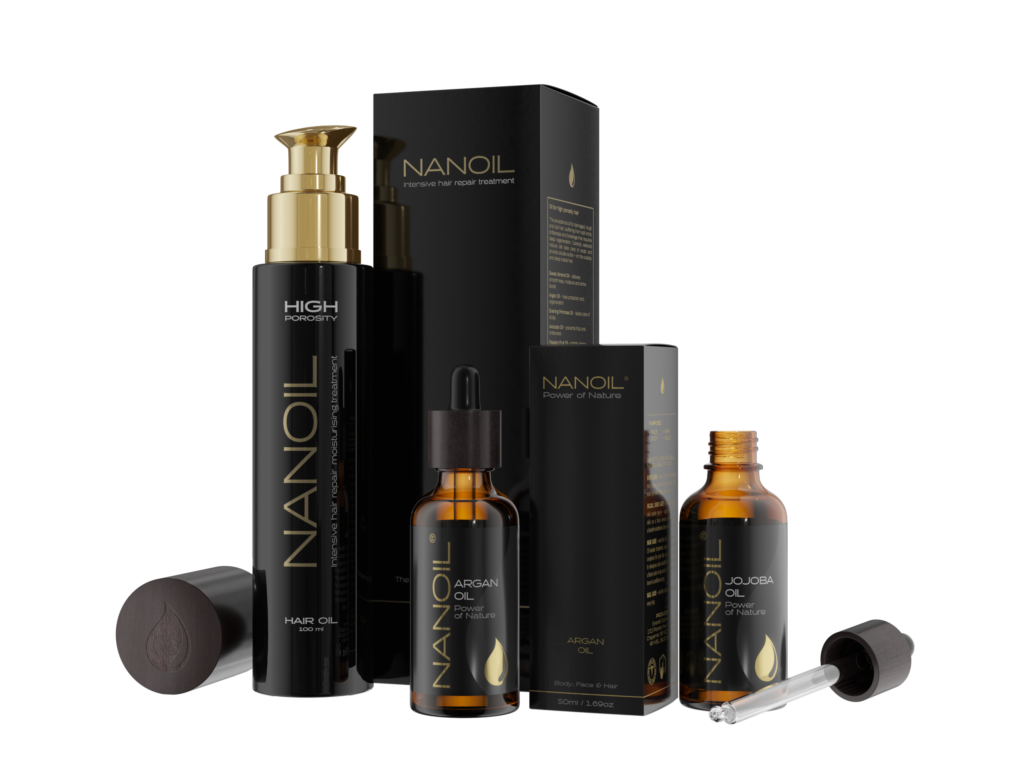 Nanoil hair oils (100ml)
Perfection and effectiveness in the best version. Learn your porosity and choose one of three oils meeting your needs best. The best hair care respects hair structure. 100ml Nanoils fulfil their role thanks to going along with hair porosity.
One and only oil to respect your hair porosity. Three versions of Nanoil
It upgrades the looks of hair, as well as works inside hair and scalp, strengthening follicles. Nanoil is intensive repairing therapy and a lightweight beautifying oil in one product. Each Nanoil contains natural oils, vitamins and unique repairing and growth triggering substances.
It's available in three versions:
low porosity
medium porosity
high porosity
Nanoil Hair Oil's Effect…
…is based on ingredients suited to different hair structures. Thanks to that, Nanoil affects the deepest hair structures and keratin fibres, leaving hair smooth and protecting external layers at the same time.
Nanoil rebeautifies hair in just 30 days!
Nanoil for low porosity hair has a conditioning effect on thick, heavy hair weighed down easily. It adds volume, lifts the roots, cuts blow-dry time in half, protects from the sunlight and air pollution, locks in moisture, facilitates styling and makes hair fuller-looking.
Nanoil for medium porosity hair strengthens follicles, boosts elasticity, softens and increases shine, moisturizes, holds back frizz and fights breakage; it's a remedy for seasonal hair loss, poorer condition and dull shade.
Nanoil for high porosity hair reconstructs damaged hair, replenishes keratin, stops hair thinning, remedies frizzy, dry and dull hair, hydrates and strengthens from roots to tips, revitalizes.
Facing up to thinning hair, scalp conditions, split ends, loss of volume or greasy strands? You'll hands down choose Nanoil version doing away with your problems.
Ingredients in Nanoil hair oils
The best selection of natural oils matching different types of hair porosity. Each oil in Nanoil line contains the best composition of natural oils having proper balance of fatty acids to give on-point hair care for your hair type.
None of ingredients has been included at random. Apart from a bunch of natural oils, each version holds extra ingredients that enhance the effect. Nanoil hair oils are free from silicones and parabens. The components make a great impression and so will your hair – a four-week Nanoil treatment is all it takes.
Nanoil beauty oils (50ml)
Nanoil is something more than the above three hair oils suited to hair porosity. The company also offers single, pure oils designed for beauty purposes. It's a set of the most popular and effective natural oils: top choices in every corner of the world. We guess everybody has heard of wonderful effects of argan oil, jojoba oil or macadamia oil. Now you can have each one in your bathroom: use them solo, mix them or combine with other ingredients (flower waters, cosmetic clays, aloe gel, herbal infusions, etc) to create DIY beauty products and treatments.
High quality is a highlight of Nanoil beauty oils. They are carefully extracted, unrefined, all pure and fully organic, cold pressed and awarded Ecocert certificate. The key features:
100% pureness and finest quality (organic, not refined, cold pressed)
good value for money
Ecocert label for top quality
all-purposeness, uses on body, face, hair, nails
You can buy all these baby oils or choose one to be your favourite. Which oils are there to choose from? Here's brief presentation:
NANOIL ARGAN OIL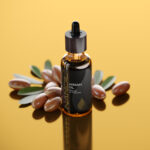 Not only does it work wonders on weak, dull, thinning hair but also suits every skin type, normal, combination, aging and demanding skins, smoothes out first wrinkles and expression lines. It fights pigmentation spots, lack of elasticity and tightness. Rescue for skin lacking firmness and prone to irritations. Helps reduce cellulite, stretch marks, dryness, improves hydro-lipid barrier. Strengthens weak dull hair missing vitality and shine. Repairs brittle, splitting nails. Smoothes out wrinkles, delays ageing process, neutralizes free radicals, protects against oxidative stress, stimulates cells to repair, makes hair look better, improves its structures and brings back hair's natural shine.
NANOIL AVOCADO OIL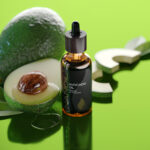 Avocado oil is ideal to treat damaged, weak, dry and highly-porous hair. Brilliant ingredient for dry, ageing, dehydrated skin; repairs cracking and flaky skin prone to irritations and allergies. Treats acne, hyperpigmentation, AD, first wrinkles and fine expression lines. Moisturizes dry skin on hands, kness, feet and elbows; regenerates brittle and very dry hair. Helps you care for skin which is thin and lacks elasticity, moisturizes hair and nourishes epidermis, replenishes lipid coat, has antibacterial and antifungal effect. Avocado oil is filled with as many as seven vitamins enhancing beauty and having impact on growth and appearance of hair. Strengthens follicles, blocks hair thinning, adds gloss and makes hair smooth and feeling soft. Avocado oil has a strong anti-ageing effect; smoothes existing wrinkles, remedies brittle, ageing hair, protects against heat.
NANOIL JOJOBA OIL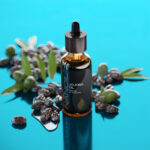 If this all-purpose oil took part in a competition for best skin and hair care ingredients, it would hands down beat all competitors. Ideal for all hair and skin types, incl. oily, acne, combination, ageing, sensitive, fragile, normal and dry. Jojoba oil does away with first face lines and dry skin, and balances sebum production. Nanoil Jojoba Oil is a light, pure oil absorbed in a snap. Cleanses and conditions scalp, keeps hair from falling out, balances sebum secretion and skin's pH level, eliminates oiliness.
NANOIL MACADAMIA OIL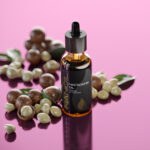 This macadamia oil shows its full power on shine-less, dull hair, colour-treated hair with dry ends, and thinning, delicate strands. Perfect oil for all types of skin such as normal, dry, combination and ageing skin. Hands down, it's going to get along with skin lacking firmness, elasticity and moisture. Macadamia oil eliminates stretch marks, lets you trigger natural skin repair process, has anti-cellulite effect. It's a top choice among hairstylists because it protects and nourishes colour-treated hair, saves it from colouring process damage. Intensifies hair colour and shine.
NANOIL CASTOR OIL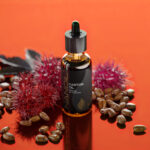 Nanoil Castor Oil is already legendary. A marvel among all similar oils extracted from seeds of castor bean. It's been long known as eyebrow and eyelash serum, and strong, natural remedy for weak, thinning hair that lacks shine and needs colour enhancement. Castor Oil proposed by Nanoil has far more benefits. 100% pure, organic, bearing the Ecocert seal – this is what makes it a great hair oil treatment and your tool for OCM (main component of face cleansing blend). It nurtures all skin types while cleansing and removing make-up. Activates hair growth process, strengthens brows and lashes, acts as amazing nail serum. Castor oil disinfects and purifies: perfect detox for skin.
NANOIL ALMOND OIL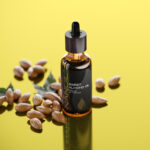 A gentle oil which has enormous healing power. Cares for all hair types and ensures ideal protection against heat – natural heat protectant which additionally saves from effect of pollution and toxins on hair. This oil soothes all irritations on scalp and body. All moms' favourite oil thanks to treating diaper rash and letting them get rid of stretch marks. Nanoil Almond Oil is a perfect choice for all skin types; it helps sensitive, irritated, dry and mature skin most effectively.
effectiveness -

96%

composition -

98%

consistency -

97%

packaging -

86%

directions for use -

90%
For more information please visit: nanoil.co.uk